Personal Chef
Hiring a Personal Chef is no longer exclusive to the rich and famous. With our busy lives the Personal Chefs have become "must-have" for many people. This phenomenon began overseas but has now taken on momentum here in Australia. Have a Personal Chef create mouth-watering meals in the comfort of your home and give you a break from your routine.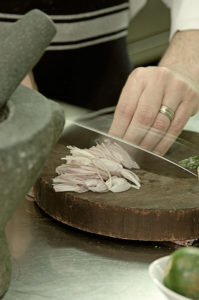 At the Whole Foods Plant Based Group, Food and Beveridge can provide the following Personal Chef services:
Personal Chef – Provide a Personal Chef for Individual clients and/or families for a special dinner celebration, party, for regular meal plans or during a time where you are too busy or unable to cook for yourself and enjoy. We will work with you to determine your individual needs and preferences, create a customized meal plan, shop for all groceries, prepare meals for you in your own home kitchen, and clean up the kitchen.
Meal Box Delivery (Raw) – This service allows you to be hands on and we provide you all the ingredients, recipes, cooking instructions and support to fast track your meal preparation and help you along the way.
Meal Box Delivery (Cooked) – Alternatively, we can take care of all the grocery shopping, cooking and deliver affordable Whole Foods Plant Based meals to busy people who simply do not have the time to prepare and cook. We want to provide you delicious, healthy and nutritious meals and allow you to focus and spend more time with your family.
Meals and menus can be customized to support those with special dietary requirements such as food allergies, illnesses or for those that need some relief when the is a new arrival of a baby or to simply help you out when you have friends or guests.
Deliveries can be scheduled ad-hoc or weekly so that you'll always have healthy and delicious food ready to eat in the fridge, or have ready for cooking.
The Whole Foods Plant based Group uses only the freshest and healthy ingredients and Organic produce where possible.
Pricing:
Personal Chef
Fee Plus Food Cost (Average Fees for this type of service $250-$500)
Please note the daily rate excludes all ingredients.
All Inclusive Service
This is a fixed price that includes the cost of groceries and your fee
Meal Box Delivery (Raw)
Starts from $75 (Minimum Menus of 3 meals)
Meal Box Delivery (Cooked)
Meals start from $15 per head (Minimum order of $50)
Includes shopping, cooking and delivery
For a free consultation to discuss your Personal Chef Services please CONTACT US and we will organize a time to discuss which service may work for you. Through our extensive integrated Health Coaching and Professional Certified Whole Foods Plant Based Cooking we will work with you to understand your dietary requirements and menu options.
Save