Being Healthy Does Not Have to Be Hard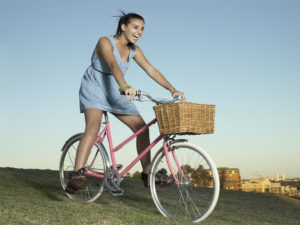 A decade ago, we lived very hectic workaholic lifestyles, business travel, meetings, appointments, adhering to deadlines, eating hotel foods or take outs and suffered the consequences.  Finding time for us, was on the bottom of the priority list.  It was a constant battle with weight, yo-yo diets, frequent flues, viruses, digestive problems, poor immunity and exercise came in spurts of enthusiasm and many weekends were social isolation  too exhausted to do anything, see anyone or go anywhere.  We knew this merry-go-round of being stressed and overburdened was robbing us of vitality and health.
When you are over stressed, trying to cope with every day challenges can be overwhelming.  This can create a compound effect, when the bricks of stress, overwork and tiredness build up, one day you may crash and burn.  Exhausted people make poor choices with food, feel isolated,  suffer insomnia, have scattered eating patterns, lead sedentary lives and lack time for themselves.  Our bodies want to be healthy, always repairing, so when something is out of order we receive warnings; from frequent illnesses, sleeplessness, heart palpitations, skin rashes, in digestion, allergies, hormonal imbalances, gut problems, weight gain or loss or aches and pains to name a few.  Listen to your body's alarm bells.  Without a lifestyle intervention, if you ignore the warnings, you may end up with a chronic disease like cancer, heart disease, hypertension, stroke, obesity or autoimmune disease.   We have witnessed too many friends and family suffering chronic disease and the debilitating effects it has on their lives and their families.  Everyone wants to be healthier, feel fantastic and enjoy their lives; but feeling foggy, being overweight, constantly unwell or stressed is a life spiraling out of control.  When all these challenges are compounded this affects every aspect of your life.  You feel robbed of your energy, peace of mind, we feel isolated from our social connections or feel misunderstood and the lack of motivation makes change difficult.    This is where we can bridge the gap and look at preventative measures for a long, happy life and to give you back control.  We specialize in helping busy people, whether you are a busy mum or dad, a corporate professional, a creative or business owner, feel empowered and transform to a renewed "you".  We will show you how to reboot your life from stressed and tired to happy and full of energy.  Learn how healthy eating can make a huge difference to your moods, boost your activity and metabolism, manage your weight, overcome stress through mindful techniques to cope with the most difficult situations.
Long Term Weight Management

Are you struggling to maintain a healthy weight, feeling the battle is lost because you're, too old, too busy, too tired or too stressed. Weight loss has the highest failure rate and there are reasons why! Anyone can lose weight in the short term, it should be about long term weight management. Most people listen to the media hype on the latest diet fad. Try to lose weight by themselves only to resort back to old habits.  Yes, you may quickly lose weight in the short term, but at what cost – did  you feel moody, foggy, tired, starving or unwell?   Fad diets head to the yo-yo effect,  losing weight then regaining weight and sometimes more.  Have you tried caloric restriction diets, bought numerous diet books and never quite reached your goals?  Did you start the gym then lost interest?  Are you feeling hungry all the time never really satisfied, crave the 3pm treat or late night snack?  Is your self esteem so low that looking in the mirror depresses you?  Do you hide you bulges under baggy outfits? Do you have a wardrobe of clothing that no longer fits, but you don't want to throw out because the weight will go, one day?  Even when we cleverly camouflage weight gain, deep down most people take a huge "blow" to their self esteem.  Have you promised yourself when you find the time you will start to exercise and diet again?  If you answered yes to any of these questions, its time to be supported, make the right changes and realize these feelings are common but can be changed.  If you feel you're time poor; do you find the time to eat, then you can find the time for weight control.
It's important we feel happy with ourselves, it's not about competing with your skinny friends or the model on the front cover of a magazine, it's about being happy, being YOU.  Feeling full of energy and comfortable with yourself is the key to self esteem.  How great would it be just to look in the mirror and smile?
Learn how your body can be working against you!  There are studies showing when you're overweight or obese "ghrelin" and "leptin" the hormones that signals when you're hungry and when your full,  do not rise and fall as they should.  Do you feel hungry all the time even after eating?  Insulin resistance can be another reason for stubborn weight loss.  Time to take feel empowered, kick the weight and start feeling great.  It's difficult to adjust, plan and be accountable by yourself, has it worked so far, probably not.  Don't be too hard on yourself, you just need a re-set; break bad habits, thinking patterns, start a new eating pattern and lifestyle change that is sustainable.  Avoid invasive surgery it has it's complications and you still need good eating habits.  Willpower and short term challenges never led to long term results. There's no magic pill, it's about learning, planning, changing and doing that will lead to success.  This is why coaching is important.
The biggest factor that dictates weight and health is food.  No amount of exercise will counter balance an unhealthy diet.
Weight loss is not a "one-fit-all" we are all individuals any program must be personalized, accessible and sustainable.   We will provide step-by-step tools to create permanent viable change for health and well-being.  With the right information, support and guidance you can make suitable changes that will be long lasting and see weight loss results.
What is Transformation Health Coaching?
Become proactive about your healthcare, as health coaches we help you set goals, plan and make behavior adjustments for a successful outcome.  It's a working process that facilitates active, continuous behavior change by challenging you to develop your inner wisdom, identify your values, transform your goals into results with a supportive mentor.
Doctors don't have the time we need to get us back on track. It's not that they don't want to help, but rather they only have about  10 – 15 minutes to spend with each patient. That means they may only be able to order some tests and prescribe a medication to relieve the symptoms. They also can usually address one problem at a time. We can spend the time to help, listen and unravel out your personal health and lifestyle issues.  We aim to guide people to become the healthiest versions of themselves.
You can chose one-on-one or join one of our group seminars.  Other groups are our corporate programs for businesses and co-ordinate programs for busy professionals.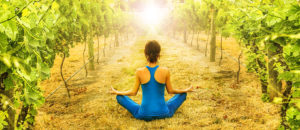 Stop the Burn Out – Reboot Your Life!
Let's work together to:
Plan and develop achievable goals for your health and well being. Where do you see yourself in 3 months or 6 months' time?  What is your vision, how will you achieve your vision?   Health coaching is not about a Band-Aid fix to cover up damage, instead it's about focusing on the root of the problem. Create a personalized plan for meeting your health goals,  consider your physical, mental, emotional and or spiritual well-being.
Do you love the body you were born with, so if you don't feel happy with your body image, if you can't appreciate the beautiful body that mother nature gave you, its time transform, renew and love your body.
Our fast-paced lifestyles and fast food addictions comes with huge consequences. Learn how to nurture your body with real food.
Develop a sustainable Action Plan by breaking your long-term goals into smaller, achievable steps. Let's change your relationship to food, improve your health, lose weight and stop emotional eating or rewarding yourself with food. We break your goals into manageable steps and track measurable progress. Learn specific strategies (plan more activity, learn to cook healthy quickly and easily, learn to read food labels, carve out time for exercise or establish a sleep-enhancing bedtime routine) aimed at achieving your goals.  Communicate more openly with your doctors and other health-care providers.
Together we help you continue to move forward with your vision, getting a bit closer to your end goal each week while ticking off your smaller goals along the way. Recognize and shift the behaviors, beliefs and emotions that have been blocking your success or change.  We spend time to empower you holistically and develop strategies to overcome distractions and obstacles, whether it's to lose weight, reduce stress, sleep better, exercise plan, hydration, meditation or to lower the risk of chronic diseases such as cancer, heart disease, stroke, arthritis or weight issues.
Learn healthy fast food concept and to cook delicious meals, that will save you time and energy, and all about batch cooking that will save you money.
Accountability, when you are making life changes, whether that be a new activity, workout routine, change in diet or learning to meditation, it can be difficult to adhere to the changes for more than a couple of weeks, short-term challenges are best together with your Health Coach.
While some people are great at self-motivating, others need a little more of a push from someone who cares, your Health Coach will be your accountability partner to help you motivated with your intentions.
How should I prepare for a coaching session?
During the initial coaching session, when you completed the registration,  we will ask you a few questions to get to know you better and to learn about your current lifestyle habits. Together we will come up with goals to achieve in the next 3-6 months. During the follow-up sessions, we review your progress and explore any challenges that may have come up.
Be prepared to change your mindset. Throw out the expectation of being 100% perfect; challenges are going to come up. The key is to develop appropriate strategies and skills to work around the challenges.
What areas can I be coached on?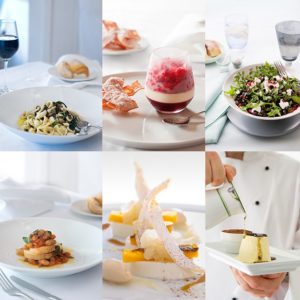 Weight management:  It can be confusing with all the conflicting nutrition information you read in the media, the rival diets and the studies being reported.  Coaching will support you to read and dissect diet information that's relevant to you as an individual.  We have studied over a 100 different diets on offer some fads, some unsustainable over a long period of time and others that really do not work.  Weight loss never not about eating less it's about eating mindfully.  Calories in and calories out does not work as all calories are not equal e.g. a cupcake that is 200 calories is not equal to a piece of fruit also 200 calories.  Protein calories is not the same as Fat calories or Carb Calorie. The human body is a highly complex biochemical system with elaborate processes that regulate energy balance.  Different foods go through different biochemical pathways, some of which are inefficient and cause energy (calories) to be lost as heat.  You need to understand about fats, sugars and proteins, macronutrients, micronutrients.  Its may sound complicated but we will give you clear and easy understandings.  Different foods go through different metabolic pathways.  Understand the importance satiety with food and how hormones come into play.
Exercise:  You lead a busy life, there's always other important things to do and difficult to find time to exercise.  Lack of movement leads to depression, anxiety, weight gain and digestive issues.  Let us work together to increase your activity and create an action plan according to your current fitness level.  Exercise is key to weight loss, together with eating the right foods. You need to understand the foods you should eat before and after your workouts.   Exercise increases your metabolic, a fit lean person will expend 25% more calories when resting than someone overweight and unfit.
Nutrition:  When it comes to nutrition and diets there are hundreds of myths.  Most are not even scientifically tested.  Learn evidence-based nutrition that will suit your bio-individuality.  Learn to plan your weekly meals and prepare quick, delicious and healthy meals.  Receive nutrition and diet recommendations on best foods to eat, foods to avoid, how to read food labels to make better buying decision.  Learn recipes and instruction how to prepare healthier meals.  You will be empowered with the knowledge to make healthy choices.
Feeling constantly unwell or depressed:  We live in heavily medicated society, pills are taken to feel better, for colds, digestive ailment, headache, for cholesterol, blood pressure and depression .  Unfortunately, it's only a quick fix, it will not address the root of the problem.  It's important to find the reasons, look for the "cause".  What is causing the stress or depression, the weight gain or loss and the sleepless nights.   Learn how to change your lifestyle for optimal health?
Sleep:  Do you have trouble sleeping, always waking up feeling tired, hitting the alarm clock, feeling exhausted around 3pm each day, seeking out the quick lift sweets, chocolate and snacks.
Breaking Habits:  Habits are hard to break, whether it's smoking, getting out of a rut, emotional eating, scientists say changing those habits takes a minimum of 28 days.  Let's work together and break the cycle.
What's included in Transformation Health Coaching Program?
Workshops and Seminars
Reboot Retreat
Meet Ups
Holistic Health
Nutrition and Diet Recommendations
Cooking Classes
Weekly Meal Plans
Custom Exercise Plans
Kitchen Rescues, Pantry Audits
Health Action Plan
We teach you how to adopt healthy eating habits, learn to feel great about their body image, regain confidence and educate how you can live a long healthy happy life by prevent chronic disease through Diet and Lifestyle Intervention Programs".
Have a kitchen rescue reset or pantry audit and be shown how to eat healthy and design the right meal plan.  Both trained through Rouxbe Plant-Based Professional Chef School in New York.  Penelope has cooked vegan dishes, styled food for cookbooks, magazines and advertising and workshops for over two decades.   Certification is through Wellness Forum for Health, Dr Pam Popper (Forks Over Knives, Food Matters), Diet and Lifestyle Intervention and Integrative Nutrition Institute of New York and Masters in Design Science.
We understands many women's issues;  body image, weight management and juggling busy lives.  It's important that we keep our vitality and energy as we age.
We are both Natural Foods Chefs,  Whole Foods Plant-Based (WFPB), facilitates workshops, cooking classes and seminars, kitchen rescues, teaches tips and facts on being vegan, raw and gluten free cooking, shows how you can plan quick meals for busy people yet still be healthy and design delicious recipes.  Our passion for cooking led us to undertake several workshops, class demonstrations and courses over the past 2 decades learning many cooking styles from rustic French Provincial, Italian, Spanish and Modern Australia cuisines from top International chefs.  We have a passion for delicious dishes, flavors, sauces and dressings that are oil free,  low salt and real food not refined or processed.  "
I lost of 35 kilos or 70 lbs in weight, feel fantastic never hungry, eat large healthy meals and happy to shows others how they can do this too", Sean Beveridge.
"I broke the vicious cycle of recurring colds, flues and illness, eating a plant based diet.   I was sick with an immune disorder, weight gain and exhaustion", Penelope Jayne
We will help your transition to feel empowered for  balanced lifestyle! With the growing obesity epidemic and the dramatic increase of chronic diseases like stroke, heart disease, cancer and diabetes II in western cultures there are concerns over the consumption animal products and saturated fats which correlates to disease as well as general concerns over additives, hidden sugars or modifications to processed food.  People are increasingly turning to plant-based foods to enable healthier lifestyles.  Together we  are committed to continue our research, study, share our experiences to support and guide.  We believe every small step in the right direction is a win.
"…While patients are grateful for new drugs and operations, what they
really want is not to be patients at all. In this we are failing them."
David Barker, M.D.
Transformation Health Coaching Workshops and Seminars
We create a supportive environment that enables you to articulate and achieve your goals.  Working together we step you through ways to improve, that collectively impact and enhance your life. We work on want you wish to develop within the circumstances of your own uniqueness;  whether its weight control, learn to plan and create better eating habits for busy people, getting into your exercise groove, managing stress or relationships or is your busy lifestyle leaving you exhausted and lackluster.
Penelope Jayne

Studied with Wellness Forum for Health with Dr Pam Popper (Forks Over Knives, Food Matters and author of 2 books both top best sellers in New York)  Certification Diet and Lifestyle Intervention, Weight Loss Certification, Forks Over Medicine Certification, Institute of Integrative Nutrition, New York Health Coaching,  and  Case Manager worked with children and adults.
How do I sign up for health coaching?
The first step to enrolling in the program is to organize an initial consultation.  If you qualify for coaching, you'll have the option of doing telephonic coaching, online/email coaching, group coaching or one-one-one coaching.
SIGN UP for Your Free Cleanse Cheat Sheet to Find out How + our keep up to date on Health Matters.



Save
Save
Save
Save
Save
Save
Save
Save
Save
Save
Save
Save
Save
Save
Save
Save
Save
Save
Save
Save
Save
Save
Save
Save
Save
Save
Save
Save
Save
Save
Save
Save
Save
Save
Save
Save
Save
Save
Save
Save
Save
Save
Save
Save
Save
Save
Save
Save
Save
Save